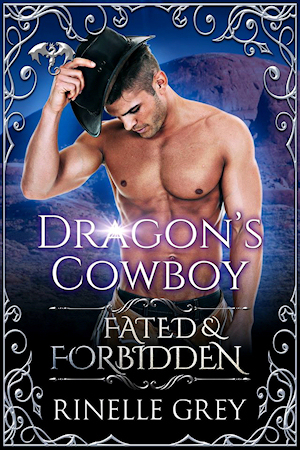 Dragon shifter Wayrian just wants to live a quiet life. Fat chance of that when her clan is at war and her grandfather wants her to marry a prince. As if that isn't enough, a crazy goddess appears in her dreams and threatens to turn her clan human if Wayrian doesn't marry her fated mate by the Blood Moon.
A mate who is not a prince.
Who isn't even a dragon.
Despite being lured away from his father's cattle station by the excitement of the dragon shifters, Chase is careful to keep his distance. He's happy to help out by waking one of the dragon princesses, but he isn't planning on mating forever—even if Wayrian thinks that's the only way to save her people. He doesn't believe in true love, he's been burned before.
But when a reporter bent on exposing the dragons' existence drives Chase and Wayrian into hiding on the cattle station, things between them begin to heat up. The only problem is that Wayrian's grandfather, hiding with them, is determined to keep them apart at all costs. Will Wayrian risk her grandfather's ire to save her people, or will she make her own choice?
Get from Amazon or read with KU
This book is now offered under the title Lure of the Dragon Shifter with a new cover.