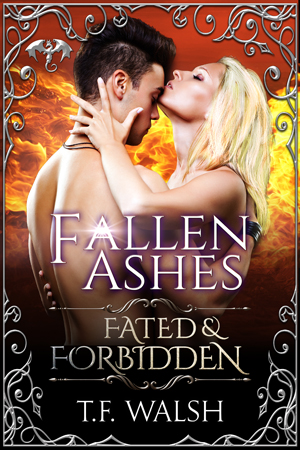 The last dragon shifter. A shadow assassin. Fated mates.
As the last dragon shifter, a target had been painted on Fallen long ago. But after being magically tethered to an assassin who can kill her in an instant, time is running out. With the fate of an entire world at stake if she doesn't find her fated mate, Fallen must find a way to get out alive, with or without her unwanted companion…her incredibly handsome unwanted companion.
Exiled from the Kingdom and on a mission to save his stepfather from the queen's enemy, Saber's life is already a mess. As the queen's guardian, he never imagined that he'd be hexed into a mindless shadow assassin or worse, being mystically-bound to a hot blonde vixen who has a crazy obsession with fire. He has to find a way to get away, but Fallen isn't in the least being helpful with their escape plan. Can things get any worse?
Magically-bound, determined, and both fighting an undeniable attraction, can Saber and Fallen work together to free themselves and save their world? Can he convince Fallen that he's her soul mate? Or will time slip out of their grasp and all will be lost?